Koolfog | Outdoor Heating: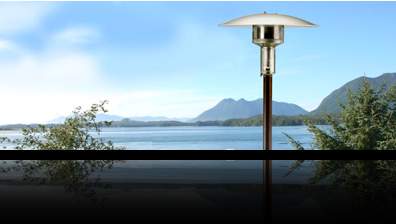 Koolfog provides a wide range of outdoor heating products to make patios, lanais, outdoor seating areas at restaurants more comfortable. We provide unique outdoor heating products for outdoor production and distribution spaces at commercial and industrial facilities too.
Electric, propane and natural gas models are available in either mobile, portable or fixed installations. Using a combination of radiant, infrared, ceramic in gas or electric models, we design and engineer cost-effective solutions by offering the highest-quality products from leading outdoor heating manufacturers such as Mr. Heater, Enerco, Versa Heat, Sunpak, Intratube and Sunglo.
Top commercial and industrial grade products feature all-weather models that can be ceiling, wall or column mounted. And we carry a number of affordable mobile space, portable and garage heaters. We will find the right heater for your applications and design a system that makes your outdoor space more comfortable using a variety of heat patterns that will throw heat from just a few feet to 25 feet and more.
Please call us for recommendations on which Koolfog systems will meet your needs.