Poured-in-Place Maintenance
RUBBER SAFETY SURFACING RE-SEALING AND REPAIRS

EXTEND THE LIFE OF YOUR SAFETY SURFACING!
WHEN GRANULATION IS DISCOVERED 50% TO 90% OF THE PROTECTIVE LAYER IS GONE !
Poured-in-Place Safety Surfacing is NOT maintenance free!

YOU MUST RE-SEAL!

Poured-in-place surfaces have a top color layer that is only 3/8" to 1/2" in thickness. Without regular maintenace and repairs this color layer will prematurely break down and expose the fragile cushion layer below. Early detection, proper repairs, and maintenance by experts are critical in extending the life of your investment.

Granulation Stages of Protective Color-Wear Layer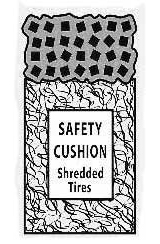 NEW
New Color-Wear Layer(top) and fragile Safety Cushion layer(bottom) with full UV protection, Cleaning regularly, repairing quickly, and sealing annually will extend the life of your investment for years.
Poured in Place surfacing should last 10 years or more if properly maintained.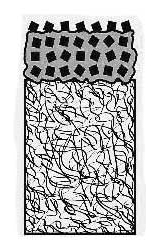 STAGE 1
Glue/sealant with UV protection is wearing away due to sand, dirt and grime left on the surface, plus exposure and use. Rubber color granules are exposed and begin to break away from the surface.
Cleaning & sealing surface regularly will extend the life ad greatly reduce repair costs.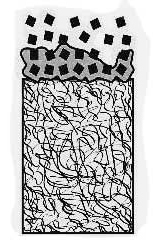 STAGE 2
Glue/Sealant and ruber color granules wear away quickly. Color-Wear layer is now too thin, safety compliance is now an issue. Crack and hole repairs are numerous and expenive.
Color-wear layer is too thin and fragile. A new color-wear layer must be added on top.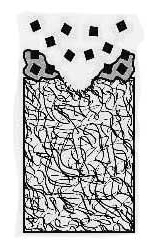 STAGE 3
Holes and peeling of Color-Wear layer are rip hazzards. The fragile Safety Cushion layer is exposed and rapidly deteriorates. Rotting occurs and spreads. Safety issues are many and serious.
Constant repairs become too costly. Tear out and replacing the surface is required.
---
RE-SEALING WILL RESTORE MOST OF THE ORIGINAL COLOR!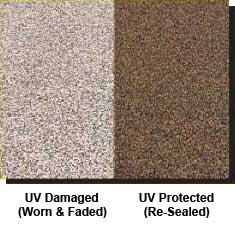 Rubber Safety Surfacing Maintenance:
Re-Sealing All Repairs Pressure Washing Hot Water - Non Chemical Extraction No residue Vacuuming Water Reclamation
Avoid:
Tear Out & Replacement Expensive Repairs * Non-Compliance, Lawsuites That "Old Worn Out" Look
---
Do you already have the perfect PIP surface in your space? If so, you need to be sure that you take steps to properly maintain it, which keeps it as impressive as the day it was installed. Proper maintenance allows you to extend the longevity of your PIP surface. Sense PIP is such a durable surface some people feel as though there isn't any maintenance required to keep it in excellent condition. The fact is you do need support and a company with the experience to maintain your surfacing, to ensure that your surface will last at least ten years.
The maintenance processes, generally, is as follows. The first step is to clean the surface by removing any loose pieces of the surface and other debris. The cleaning process is essential to ensuring the longevity of the poured-in-place surface and should be done regularly. You must remember to avoid any harsh chemicals when cleaning; otherwise, this can ruin your surface. Another part of proper maintenance is resurfacing and resealing which should be done annually to revitalize the surface and give it further UV protection.
The glue, sealant, and UV protection wear away due to any dirt and grime that is left on the surface. Exposure and use can also cause damage to the surface. Eventually, the rubber color granules are left exposed and will then start to break away from the surface. This is why regular cleaning is so essential to the PIP surface. Spending money on routine maintenance like this can prevent major issues and reduce the cost of repairs down the line since any problems will be addressed before they escalate. Without understanding the proper maintenance for your PIP surface, you may end up needing to replace the whole surfacing completely.
Regular maintenance and cleaning from a professional company is the best thing that you can do for your PIP surface.It is an investment that will protect the surface and guarantee it is always in remarkable condition. You can keep the colors vivid and the surface in good condition thanks to this regular maintenance. It can be far more expensive to do repairs and full replacements than it would be to keep up with regular maintenance. Be sure to protect your investment by getting professional PIP maintenance services.