Wood Fiber
Video Featuring: Austin Stanfel
Wood products for playgrounds providing ease of installation, attention to safety standards, and consistent quality assurance that only the finest materials will protect your playground for years to come.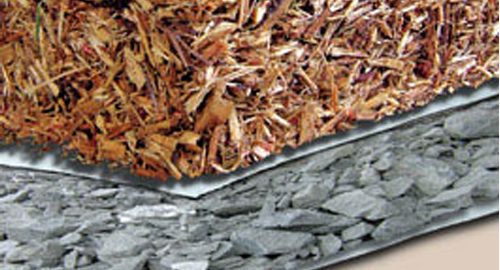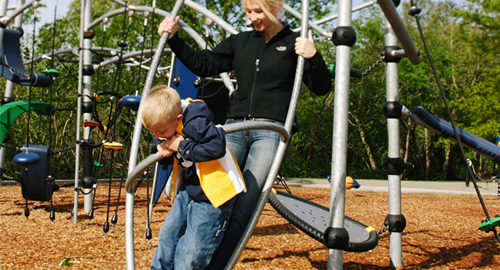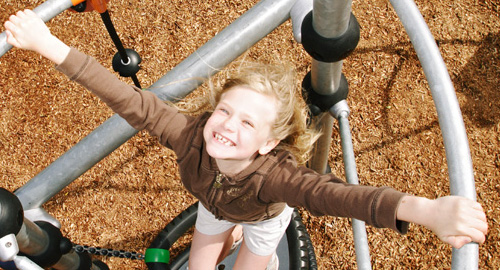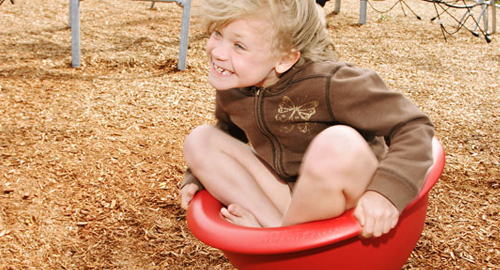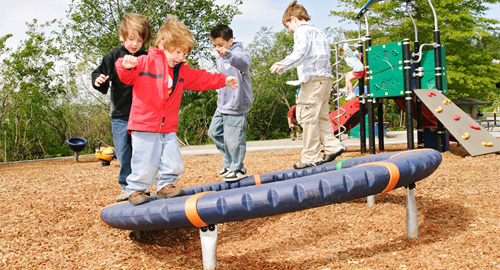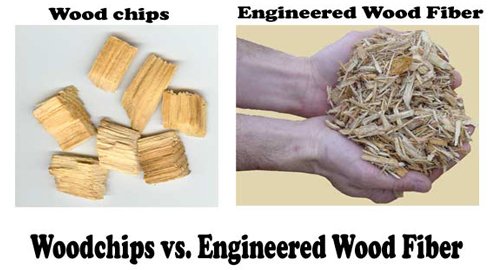 Characteristics
Playground surfacing is affordable and resilient.
Certified by IPEMA per F1292 and F2075 .
Soil, Sand or Asphalt (requires 12" WC & WC Mats)
Wood fiber has high absorbing qualities.
Provides firmess and slip resisitance.
Benefits
Ideally used for public playgrounds.
Used under swings, at the exit and entrance to slides.
Other high traffic areas of your playground.
Allows for wheelchairs and strollers to traverse across it.
Less expensive than use of sand and pea gravel.
Used For
Low Cost, Simple Installation, High Fall Height
Low Cost, Simple Installation, High Fall Height
No need to remove existing wood fiber.
Easy to install with the anchoring system. Made up of PVC
Meets ASTM F1292 for 15 years.
Provides ADA Compliant.
Growing up, chances are you spent a lot of time on a playground with wood chips underneath the playset. This is a traditional option, but today's wood fiber safety surfacing is not the same as the ones in the past. One reason wood fiber is such a popular option is because of how affordable it is. It is far less expensive than many other options available, but it is also a highly resilient choice.
You will notice about 3/4 of the playgrounds use wood fiber as their safety surfacing. It is slip-resistant and can absorb a high amount of impact. As long as it is properly installed, it can be an excellent option for accessibility, as well. On a limited budget, you can meet the guidelines for accessibility without spending too much. This means that you can easily travel over this surface with a stroller or wheelchair. If there's already wood fiber in your area, you can add new wood fiber over it without removing the existing surfacing. If it's being installed for the first time in an area, it is easily fixed with a PVC anchoring system.
There are also plenty of benefits from choosing this option. One significant advantage is the fact that wood fiber is incredibly affordable when compared to other types of safety surfacing. This is one reason why you will commonly find wood fiber in many public playgrounds. Wood fiber is a great surface, especially throughout any high traffic areas, as well as under swings and slides. If you are looking for a great safety surface that will hold up to the high activity level of children, wood fiber is one of the best choices that you can get.
Durable and affordable, wood fiber could be precisely what you need for your playground. It meets all of the safety guidelines that are required by law and is a durable choice that can hold up to the activity of many children. Plus, since you don't have to replace it entirely, you can save money when you refresh the wood fiber. Wood fiber allows people to be completely safe when they visit your playground.