Pour In Place Rubber
Create your very own unique pour in place safety surfacing design with Creative Recreational Systems, Inc. Pour for playgrounds. Available in a variety of thicknesses, Creative Recreational Systems, Inc. Pour provides impact attenuation per ASTM F1292-04 for fall heights ranging from 4' to 12' CFH. Pour in place playground safety surfacing allows you to choose from a variety of colors to customize your safe and fun environment for all ages.
Creative Recreational Systems, Inc. Pour rubber safety surfacing can be installed over concrete, asphalt or compacted aggregate to satisfy the needs of any project. Choose Creative Recreational Systems, Inc. Pour poured in place rubber for any playground surfacing project to create a colorful esthetic that is perfect for entertaining children's minds and keeping them safe on equipment upto 12' high. Traditional colors are blue, green, red, beige, black, yellow and gray with optional colors of orange, teal, brown, eggshell, bright red, light blue, purple, pink and gold. Your color options and designs are limitless.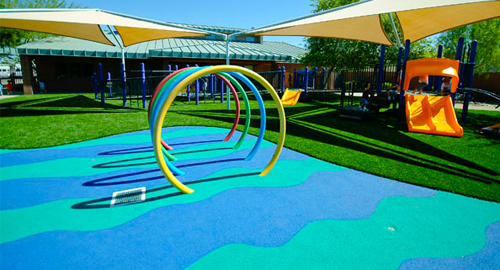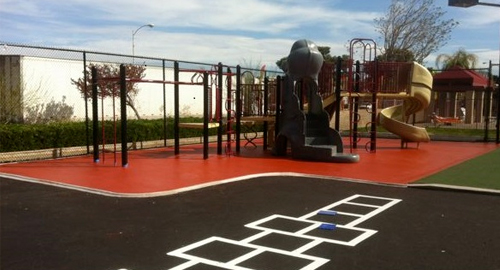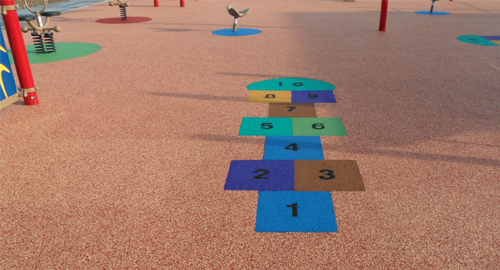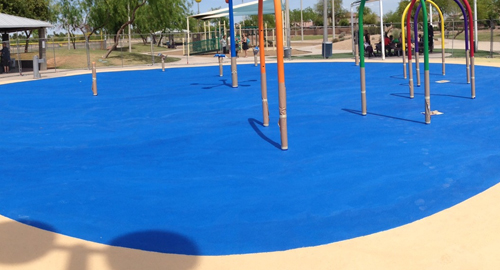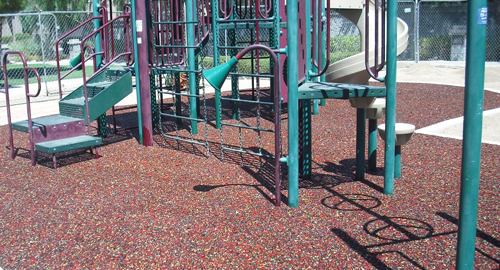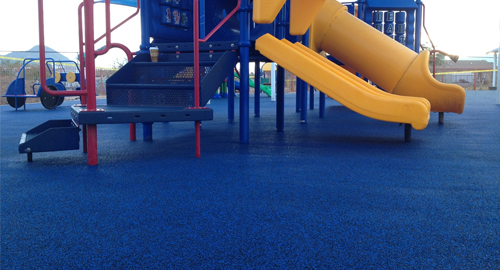 Characteristics:
Resilient rubber playground safety surfacing pour in place system. A dual durometer pour in place system with a wearing layer upper membrane and an underlying impact attenuation cushion layer. The surface would meet the Critical Fall Height requirements of commercial playground equipment installed in conjunction with the surface. Wear surface is a mixture of black EPDM or colored EPDM 1-4 MM granules bonded by a polyurethane binder applied to 100% of the granules. The surface is applied to a minimum thickness of 3/8" over the cushion layer. Finish Texure has finish grain.
Resources: Technical Specification