Play Systems | Soft Contained Playground Equipment
At Play Systems by CHILD WORKS, a division of Superior International Industries, we are excited to present to you our Soft Contained Playgrounds website.
We founded Superior International Industries, Inc. with the focused goal of providing products and services to the playground industry. Our group of professional playground manufacturers has been producing commercial play equipment for over 20 years. Our other related playground products include commercial playgrounds, safety surfacing and playground components.
Our company is a worldwide supplier of playgrounds to restaurants, amusement parks, schools, community centers, childcare facilities and water parks.
Our playgrounds provide children ages 2 to 12 years old with a secure protective environment suitable for challenging and exploring their own capabilities.
Through imagination, technology and experience we have developed multicolor playgrounds.
These playground units offer a safe haven for children through the use of our top quality materials and our enclosed play structures.
Our in-house manufacturing capabilities such as plastic rotomolding, steel fabrication and powder coating, allows us to build playgrounds that offer innovative designs and great value.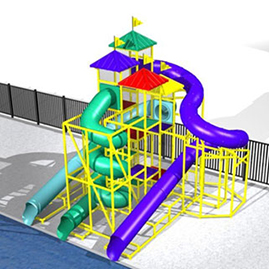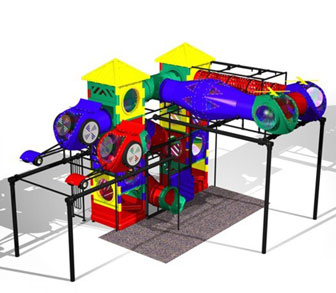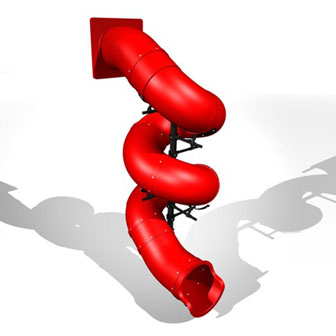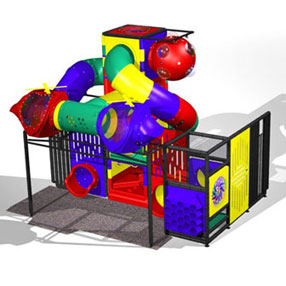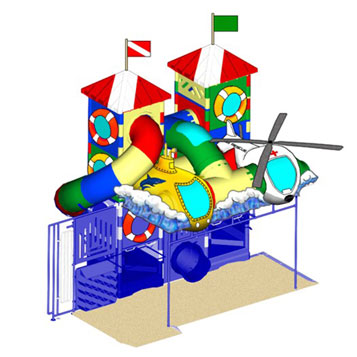 Charateristics:
Soft contained playground units are multi-color playgrounds designed with imagination, technology, and experience for children 2-12 years old
Play systems provide imaginative, educational and healthy play through Family Entertainment systems.
Play systems provide affordable water slides.
Water slides are colorful and highly visible to give your pool will have a fresh new.
Play systems offers a selection of amenities for commercial playground furniture.
The traditional look of the English metal table would make a great addition to any setting. Its sleek lines and clean detail are simple yet elegant in design.ing
Playsystem provides exciting, innovative play structures that can be specifically designed for your quick serve restaurant.
Playgrounds increase traffic by changing your location into a destination through play systems designs.
Play systems allows you to eat and enjoy fun activities in the same location.
Play systems offers custom designs suitable for churches, playgrounds, restaurants and parks.