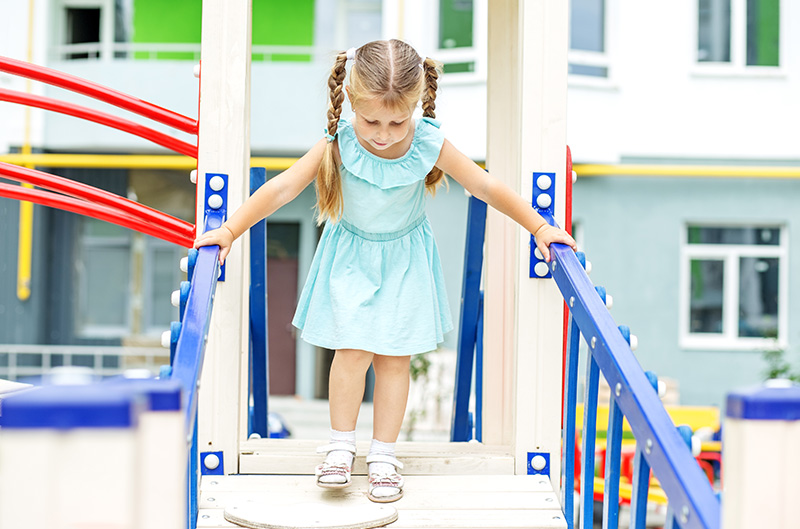 Ideas on Where to Buy Used Playground Equipment in Your Area
Author: Austin Stanfel
If you are on a tight budget, you might not have to empty your bank account to get ideal playground equipment in the market for your school or commercial playground.
Unfortunately, here at Creative Recreational Systems, we do not deal in used playground equipment as all our products are brand new and direct from the manufacturer. However, we will direct you to several verified places you can possibly purchase quality handed-down playground equipment without having to break the bank.
First, before mapping out possible places that have available second-hand playground equipment for sale, there are certain important criteria to look out for.
The Safety of the Used Playground Equipment
Naturally, every playground equipment must pass the safety test to guarantee the child's safety. Therefore, when purchasing second-hand playground equipment from your choice dealer, you need to consider the safety factor associated with it. How sturdy is the equipment when you handle it? Is it rusted or showing signs of rust? Any visible wear and tear? All these should be at the back of your mind as you inspect the choice playground equipment. Ensure that the equipment is properly put together and looks as good as new. If it checks the right boxes, you're good to go.
Overall Maintenance of the Equipment
After inspecting the equipment, you might want to reconsider if you discover any cracks, holes, or sharp rusted edges. Typically, any old playground equipment made of steel is very likely to be prone to rust. Other equipment made of plastic may have chipped-off paintwork. You'd not want to buy a playset that looks visibly worn-out. Consider used playsets that wouldn't require so much maintenance on your part because of the extra cost it would incur. If you must spend as much fixing and repairing poorly maintained equipment, you might as well save the money and get a new one instead. However, since you are on a budget, invest in well-maintained used play equipment.
Where to Buy
Finding a good place to buy good second-hand playground equipment can be challenging, especially when you're looking for quality. However, you have three major areas to search for affordable used items such as playground equipment, and they are
Garage sales
Newspaper ads
Online sites
Garage sales: Every year, some households or organizations put together items they no longer need and place them for sale in their locale. This might be a great place to check for any available used playground equipment for sale. However, the downside to this is that you cannot guarantee the quality of the equipment, and the chance of getting quality equipment is 50-50. Also, most schools stash away their old playground equipment in a warehouse for recycling after a long period. Therefore, you can contact your local school district if they have any recycled playground equipment for sale.
Newspaper ads: People sometimes advertise what they have as old stock in their property for sale, while other ads might be commercial organizations having massive sales on their old items. This avenue could be an excellent opportunity to check through their inventory to see what they might have.
Online sites: Notable sites such as eBay, Amazon, and Alibaba sell used items, and this could be your next busstop for pre-owned playground equipment for sale. However, like the other options, there is no guarantee of any warranty on the product. Another danger of purchasing used items online is the lack of physical inspection. As we mentioned above, you'd want to inspect how well maintained the previously owned equipment is and how safe it is to buy before going ahead. With online purchases, you are not afforded this option.
Additionally, you may come across childcare providers who have used playground equipment for sale, especially to other childcare providers (if your organization is one).
Finally, when buying previously owned playground equipment, it is advisable to seek professional advice. You can send pictures of the playground equipment you want to buy to a certified playground contractor and consultant such as Creative Recreational Systems, and we will be happy to help.