WoodFiber
WoodCarpet System - 8-12 inches of WoodCarpet combined with 3-4 inches of gravel and our Duraliner fabric make this playground wood chipsthe most affordable system that we offer. Because of kick-out under equipment we recommend 8" thickness for equipment 4ft and under and 12" thickness for equipment over 4ft. Add wear mats under swing and slide exits to minimize maintenance in high traffic areas. Go to the products page and click on the Woodcarpet logo to see more information on these options.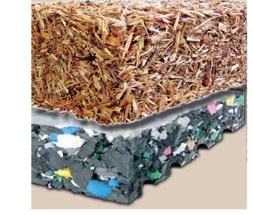 Bonded WoodCarpet System 7 - One-and-one-half inches of WoodCarpet combined with Zeager's specially formulated binders are spread and tamped over a carefully compacted WoodCarpet base providing for improved access while maintaining excellent fall protection. It's one of the easiest and most cost-effective ways to design accessibility into and around key recreational features. And since the top layer is fully bonded, children are not removing material during normal play nor bringing wood fibers inside after play.
WoodCarpet System 11 - Want an even better WoodCarpet system that already features tremendous fall protection? Simply combine our WoodCarpet with our DuraDrain Base panels with milled drainage channels for even greater performance. DuraDrain 100% thermally-fused, closed-cell polyethylene foam nuggets combined under pressure and heat to form a consistent layer of resilient cushioning while providing superior drainage. And with our unique drainage channels milled into the bottom, the best base system in the business just got significantly better!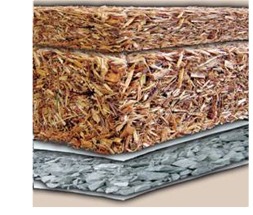 Woodcarpet Mats Designed to be used under swings, at the exit and entrance to slides, spinners and other high traffic areas of your playground, our superior WoodCarpet Mats are a perfect complement to your WoodCarpet system. These durable mats come with a unique no trip design for more safety. Our PVC Mats are tested to CPSC requirements for banned phthalates and lead levels. Our foam mat is an economical option that actually adds fall protection due to it's resilient foam base.
Both styles come with a 5 year warranty.Sizes AvailablePVC wear mat:
42" x 42" - slide mat / 42" x 78" - single swing mat
78" x 78" - Tire swing / 78" x 78" w/8" center hole - Spinner
78" x 90" swing bay mat , 156" w/ 72" Center hole-Merrygoround Foam wear mat:
44" x 44" - slide mat 44" x 74" - Swing mat (anchor kits required)