Best Ways To Improve Your Playground
October 22, 2020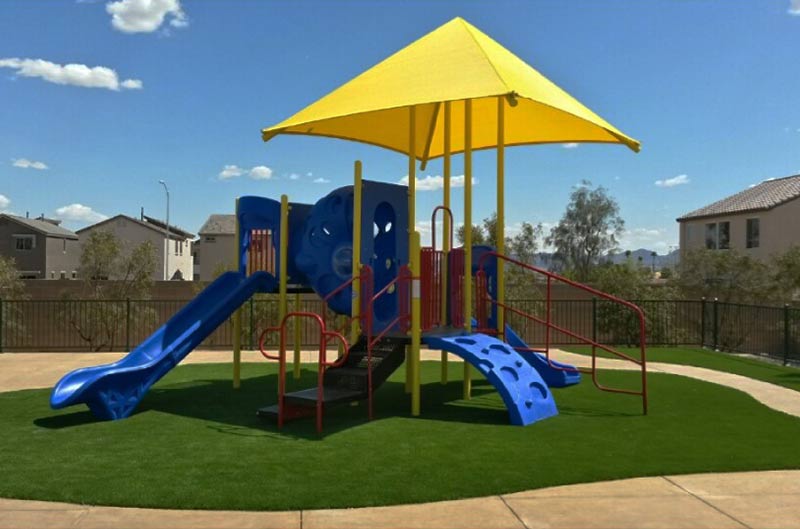 Author: Austin Stanfel
One of the best places for children to explore is the playground. This can provide a safe place for them to interact with other children, helping them develop both physically and socially. Because of these benefits, many neighborhoods have multiple playgrounds for parents to visit. However, many of these playgrounds might not be inclusive for people with disabilities. This can make it harder for these children to interact socially, making them feel excluded. While you might think that you need to remodel the playground to fix this issue entirely, this isn't the case. Let's look at some of the simple things that you can do to make sure your current playground more inclusive.
First, you might want to consider how people access and use the playground. For example, look at any walkways that you might have installed. For these to be effective, they need to be wide enough for people with wheelchairs to get onto the playground. You might also want to consider installing a ramp instead of a staircase. Besides, consider the type of flooring that you have on the playground. A soft floor is essential, it ensures that children don't accidentally hurt themselves if they fall. However, some types of flooring can be challenging for people with a wheelchair to navigate. For example, tires can get stuck in the mulched floor. By changing these aspects, you'll be able to ensure that people in a wheelchair can access the obstacles. Then, you need to make sure that there are activities that they can perform.
When designing a more inclusive playground, you might need to change the type of play equipment that you've installed. Though this can sound like a daunting, expensive task, there are a few things that you can do to make it more efficient. First, consider the type of equipment that you currently have. Analyze any strengths or weaknesses that it has. This can allow you to find the areas that you need to improve first. Then, consider some options for making these areas more accessible.
In some cases, you might need to modify existing equipment. In other cases, you might need to install new items. It should be noted that these items don't need to be expensive. For example, including a flower garden or sandpit can be a great way to include more sensory experiences that children of all abilities can enjoy.
When you create a playground, you want to find a way to make it as inclusive as possible. This will benefit people of all abilities. However, it can often be challenging for people with an existing playground to create this type of play. To help you do this, we discussed some of the changes that you can make to upgrade an existing playground. This should be possible to do this with a limited budget. So, use these tips to enhance your playground to create a more inclusive environment that children of all ages and abilities can enjoy.