The industry's Only Channelock Safety Tile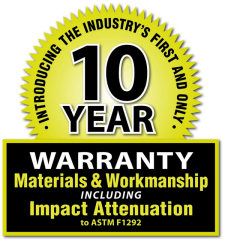 Softer, Safer, Spaces... ...at home, work, or play.
SofTILE has been developed, engineered and thoroughly tested, to offer superior impact resistance for virtually an infinite variety of applications, outdoors and indoors.
Our patented Channelock edge is an exclusive SofTILE design feature. This major advantage gives our customers a virtually monolithic safety surface that installs simply, precisely, and securely with a minimum of labor and adhesive. This eliminates potential problems due to expansion and contraction of individual tiles.
SofTILE allows for all the benefits of a poured-in-place surface with the ease of installation and maintenance of tiles. Creating playful patterns using multi-colored SofTILE is a "Sof-Walk" in the park.
Other features include precisely engineered stanchions, which raise the tile surface off the ground, providing excellent water drainage as well as preventing the upward migration of sub base aggregates into the tile. Stanchions allow for a lighter, more affordable tile, that not only ensures, but increases the impact attenuation of the entire tile surface.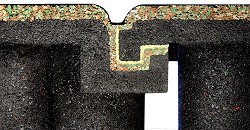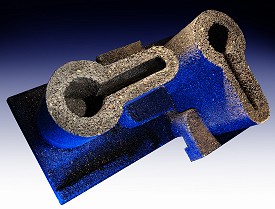 We've Got Your Colors!
What separates SofTILE safety surfaces from many other safety tile suppliers? Our exclusive Channelock is one feature that clearly puts SofTILE in a league all of its own. However, we dont stop there! SofSURFACES is the only supplier in the industry that allows clients to select and formulate any color they wish. Then we supply these unique colors in shorter lead times than competitors supply stock colors! SofTILE. The only solution for selection, quality, price and peace of mind.
sofTILE Premium-EPDM:
While retaining all of the features of the Plus series, SofTILE Premium offers original design capabilities to satisfy the most discerning aesthetic requirements.
SofTILE Premium is manufactured with a combination of recycled rubber and virgin EPDM rubber. EPDM is a solid colored rubber granule that can be blended to produce vibrant and colorful surface designs. Since EPDM is a solid colored rubber formulated specifically for the outdoor sports surfacing market, added color diversity, stability and longevity characterize the Premium series. Pattern, texture and color capabilities are the hallmarks of the Premium series making SofTILE Premium the ideal choice for applications where architectural cohesiveness is a primary design consideration.
Premium Colors

Black

Green

Blue

Brown

Grey

Terra Cotta

Beige
Premium Color Blend Percentages
Blue Spruce
RainforestSpruce
Blue Ice
Coral Clay
Moon Shadow
Multi Grain
Sandy Lane
Roasted Pepper
Spring Meadow
Green Slate
60% Green, 15% Blue, 25% Black
60% Blue, 15% Green, 25% Black
50% Blue, 30% Grey, 20% Black
50% Terra Cotta, 40% Grey, 10% Black
60% Blue, 15% Terra Cotta, 25% Black
70% Brown, 15% Beige, 15% Black
60% Beige, 25% Brown, 15% Black
60% Terra Cotta, 25% Beige, 15% Black
60% Green, 25% Beige, 15% Black
60% Green, 30% Grey, 10% Black

Summer Night

Multigrain

Blue Ice
Spring Meadow

Roasted Pepper

Coral Clay

Blue Spruce

Moon Shadow
Sandy Lane

Rain Forest

Roasted Pepper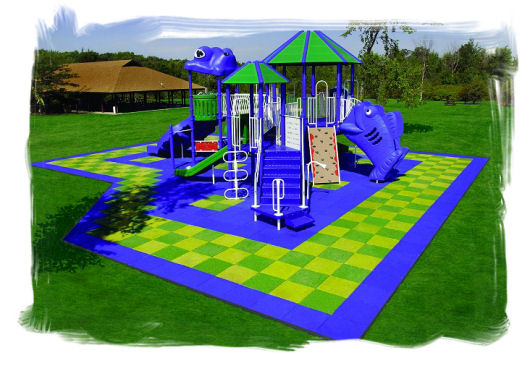 SofTILE PLUS Colors:
The SofTILE Plus series is manufactured using 100% recycled rubber. The systems fall protection layer is made with a specific blend of rubber buffings and various sizes of rubber granules to achieve the optimal balance between density and impact attenuation. The wear course in the plus series is manufactured with the use of elongated strands of rubber. Use of elongated rubber strands in the top layer creates an interlinking of the rubber particles which significantly increases durability and abrasion resistance.
The Plus series is available in three standard color offerings including Natural Black, Terra Cotta Red, Turf Green and Ocean Blue. Color is achieved through pigmentation of the black recycled rubber. The pigmentation process provides a lesser degree of color longevity when compared to our premium series. The SofTILE plus series is the ideal choice for tough urban environments where safety, durability and vandal resistance are the primary surfacing priorities.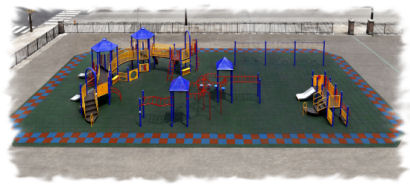 Natural Black

Terra Cotta Red

Turf Green

Ocean Blue

right click, then choose "save as"