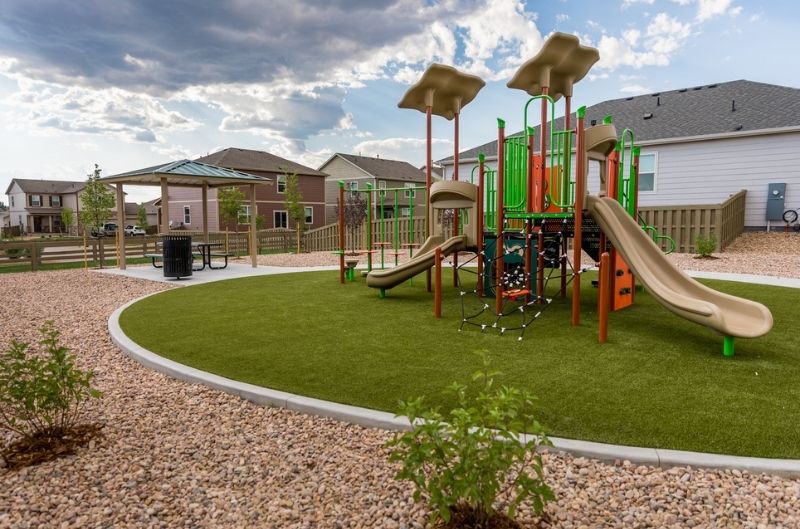 The Purpose Behind The Pathways For Play
Author: Austin Stanfel
In this modern era, approximately half of the children living in the United States don't enjoy doing activities such as bicycling, running, or walking in parks. Our lifestyle has turned children lazy. All they want is to sit and eat while playing video games. As an outcome, children today are physically inactive.
If you are worried about the physical as well as mental health of your child, then you must find new ways to make them a healthy routine. Playing can be a way out of problems for your child. But what is the purpose behind the creation of pathways for play?
Innovative pathway design infused with play can bring a brilliant change that can increase physical activity in kids. In this blog, you will learn why and how to establish play pathways that will aid in your child's development.
Guideline to Create Pathways for Play
Here we have a few guidelines for you that will help you out:
Creating Effective Health Programs
Create a program that includes walking, hiking, and biking trails that have play pockets that can be an excellent pathway to play in your life. Pathways for play can vary, depending upon the opportunities and size within a blend of natural and artificially manufactured play elements.
Encourage Active Exercises
Pathways linked to an outdoor greenway will connect you to nature as well as sidewalks. You can add as many elements as you want, such as bicycle trails and jumping over hurdles in parks. These will encourage continuous movement in your body and help you become physically more active.
Expose kids to Climbing
You can also build play equipment such as a rope climber or wall climber in the parks. Climbing can be beneficial for muscle strengthening in children.
The mission of creating pathways of play is to help you in various ways that are
To create an innovative pathway design to introduce play in your daily routine
To seek the attention of kids and their parents.
To promote good habits in children, such as increasing their walking routines.
To promote physical activities, such as different exercises like cardio exercises and aerobic exercises.
To locate an area where children live to design special-themed parks for them
To bring kids closer to nature
Enhance physical and mental activity.
Improve cognitive learning skills of kids.
Increase their connection with nature.
Kids are more connected to kids of their age group and other people living in their community. .
Develop self-confidence and explain their thinking in front of others. .
The main goal of creating pathways for play is to encourage children to play. Pathways for play can be created using unique playground equipment from Creative Recreational System, Inc.