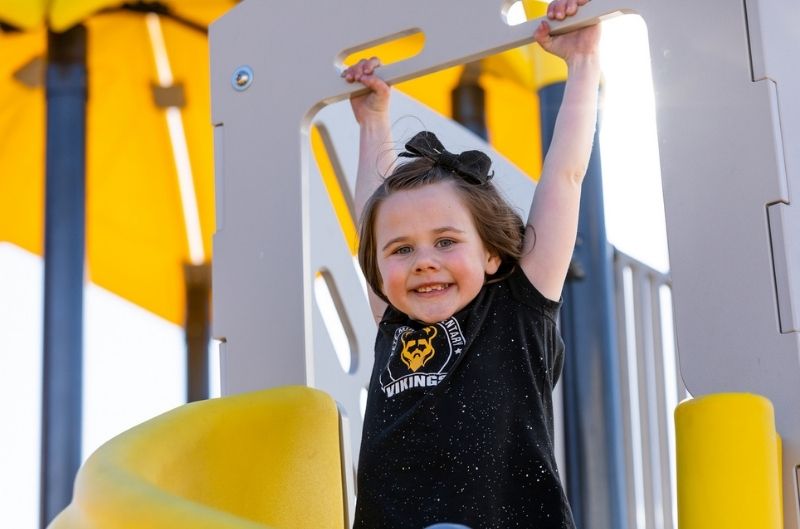 Why is Free Playtime in the Playground Important for Kids?
Author: Austin Stanfel
Children love to play freely in playgrounds. Playing is a medium through which children have fun and start learning. Free playtime can help in the physical and mental growth of children. But the last half-century has seen a turndown in kids' chance to play outside due to the shift towards mobile phones.
As a result, kids lack emotional development, leading to the rise of depression, anxiety, problems in self-control. Here are some points you should consider why playground games are essential for your children.
Benefits of Free Play to Children
Free playtime opens kids to explore the world in their ways. Toddlers and preschoolers should be encouraged to engage in free play regularly. Parents should engage their kids in free play. Parents should make sure that their kids have a safe space to play to help their kids achieve the following goals.
Independency in Kids
Sometimes, playing alone and independently can prove to be beneficial for children. Kids can be more creative by playing independently. While playing alone, kids engage themselves and use their imaginations. Free playtime plays a vital role in learning problem-solving skills in kids. Children start to figure out a different way to solve their problems independently.
Bonding Activities with Kids
Playing alone and independently doesn't mean that parents don't have to engage with them. If your kids want you to play with them while you are busy working, you should try to communicate with them and provide them with small playing tasks that they can perform independently. Try to engage yourself with kids when they are playing. This will create a stronger bond between you and your kid.
Managing Danger
Kids start building strong confidence in themselves with playing. Research shows that free playtime triggers the fight or flight response, providing an opportunity for kids to practice handling danger. This will build up as adults who can look after themselves and their acquaintances.
Mental Growth and Development
Playing enhances kids' different abilities, including learning, thinking, making their own decisions, problem-solving, creating new techniques, and experimenting while playing on the playground. This stimulates kids' cognitive growth and helps them develop both gross motor and fine motor skills.
Physical Growth
Free play will help kids in their physical development. Free play builds coordination and balance in kids. Kids, who play more, tend to be more healthy and active than sedentary kids. Physical playtime helps kids use their energy and improve eating and sleeping skills. Parents should encourage healthy physical activities that kids can carry throughout their life, from childhood to adulthood.
Emotional Growth
Due to the pandemic situation, kids have not been given many opportunities to interact with other kids. Parents should bring their kids to playgrounds so that their kids can engage with other kids while playing. This will create a sense of friendship; kids will learn how to interact with strangers and develop confidence. Interaction with new people will build an emotional development in kids and pull them out of their shy phase.