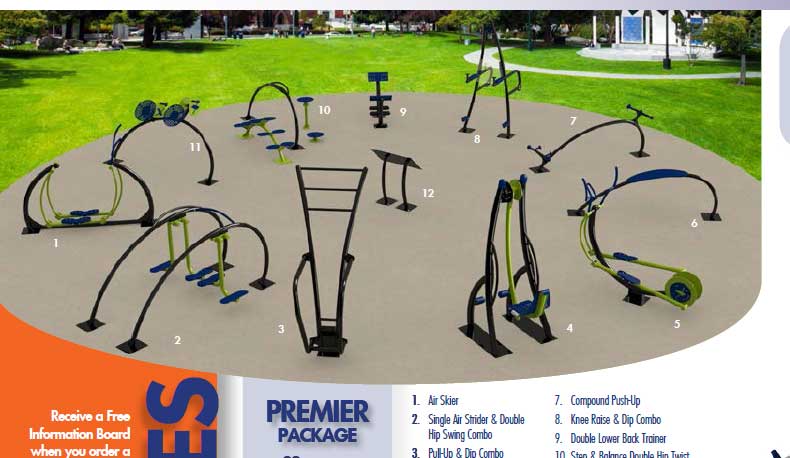 4 Outdoor Fitness Trends in 2017
Author: Austin Stanfel
It is natural that to be able to succeed in life, you need to be fit and healthy. Meanwhile, due to your hectic and very busy schedule, you forgot to have a healthy lifestyle. As a result, you can suffer some illnesses that can stop you from experiencing a healthier, happier as well as satisfying life.
However, you do not have to worry since you can still do something to be healthy and enjoy your life more. One of the best decisions that you can make for your overall health is to spend time on outdoors. To further guide you for your fitness goals, the following are the 4 best fitness trends that you must engage with.
Obstacle Courses
Participating on outdoor activities like obstacle courses can be great and fun. The good thing about this fitness trend is that you will enjoy while improving your strength and endurance. Some of the obstacle courses that you can perform are up rope ladders, mucky pits and looking for the best way over walls. Although it is mostly performed in the military, it is also now applicable to people of all ages.
It is beneficial both for the children and adults. For children, courses can include plastic trapeze rings and foam-covered hurdles. Definitely, it is also a great way to spend quality time with your family and friends.
Public Fitness Zones
This year, you can be surprised thus pubic park is not just for slides. Rather, it can also serve as a place to attain your fitness goals. As a matter of fact, you can now consider it as your outdoor gym that can help you and the people you love to be fit and healthy.
In today's digital age, there are already public fitness zones that provide equipment for cardio-vascular, strength training and flexibility or stretching. You have nothing to worry about since the equipment can withstand in all weather conditions. To have a complete fitness outdoors experience, you can participate in various sports in these public fitness zones.
Make Nightclubs a Morning Thing
If you are a party goer, then stop partying on nightclubs. Instead, party in the morning. With this, you can have a good night sleep that can renew your strength for the next day. You can have a dance party around 7 a.m. You can make it as your morning workout. You can participate in sessions that are led by professional dancers.
Getting into the Swing with Miniature Golf
Golf is one of the most favorite sports of the people today. Well, do you want to level up your golf experience? Then, you can try playing with miniature golf. Playing outdoors with your friends can relax you both body and mind.
With the above mentioned fitness programs, you can now have the chance to be a physical, mental, emotional, as well as social well-being. With this, you can have the energy to complete everything that you set out to do. Furthermore, you can now reap success after success.