DSA Shades
What is a DSA Approved Shade?
DSA stands for Division of State Architecture. No shade can be installed in a California public school unless it has been approved by the DSA. Shade manufacturers are subjected to rigorous scrutiny and testing to assure that these shades will be safe.
There are several variables that you need to know in order to find which shade will be ideal for your application. If you are with a private organization or the site is outside the state of California you will most likely not be required to have a DSA shade so you can find non-DSA shades here. If you are require to have a DSA approved shade then you'll first need to know what size of an area you'd like to cover. It is recommended to have at least 5' of overhang in order to catch more sun throughout the day in the ideal area. DSA approved shades come in fixed sizes in the shape of rectangles or squares only. You can find our approved sizes below.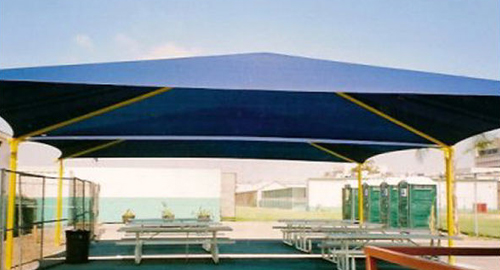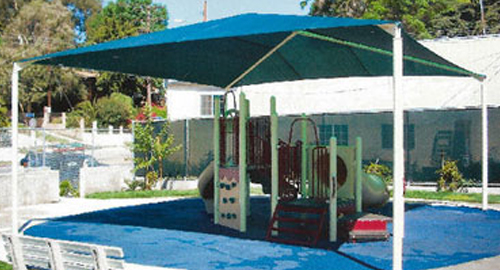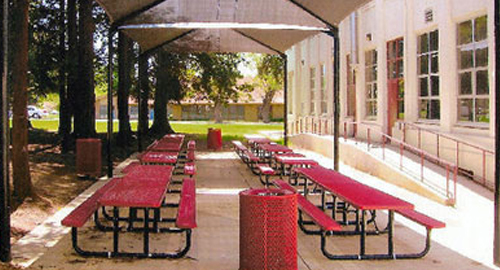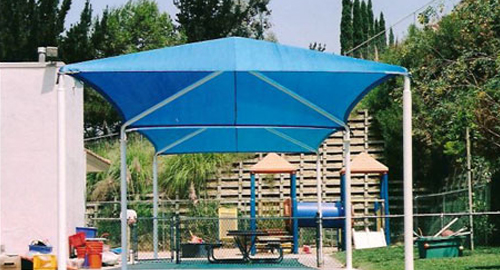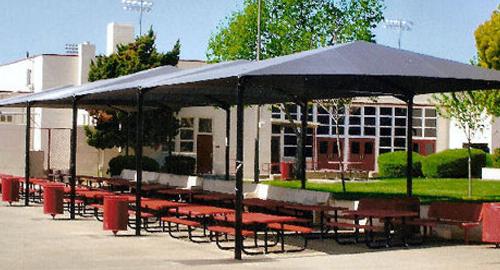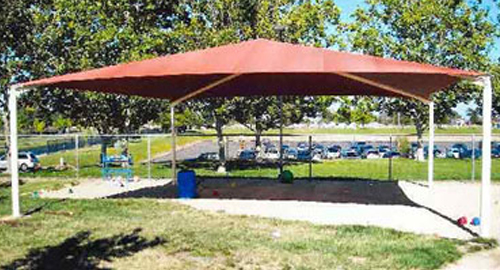 Length and Width
20'x10'
20'x15'
20'x20'
25'x25'
30'x20'
30'x25'
36'x18'
40'x20'
30'x30'
40'x30'