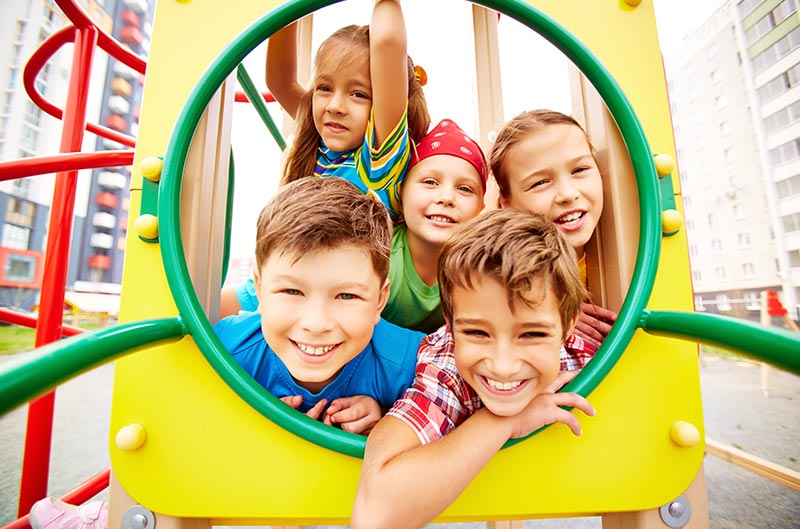 Need For Interactive Playgrounds
Author: Austin Stanfel
We can generally find various kinds of types of equipment in a playground, such as a monkey bar, slides, swings, merry go rounds, etc. All such materials have some shortcomings, which make it risky for the children. This is the reason why a much better form of the playground is gradually coming into the picture, such as the interactive playgrounds where they get to learn several skills. It was once assigned to the fifth graders of Willoughby-Eastlake's Longfellow Elementary School in the United States to research and design a playground that was not only safe and accessible but also unique and fitted the $150,000 budget. It was seen that interaction and inclusivity were the primary elements of such a playground, which was a significant transformation to the existing play areas for the children. The grassy fields were converted into a football or soccer field for practice and leagues. Then the musical instruments were kept for music classes in the outdoor areas. There were buddy benches which enabled the youngsters to demonstrate their wish for socializing during the recess period or during the playtime.
The new kind of playground also allows disabled children to have fun with others. Thus, it doesn't discriminate anyone. This is made possible through the construction of ramps so that the wheelchairs can access them easily, along with special swings for the children having a specific requirement.
We can find another interesting example of an interactive playground in Manila, the Philippines at Okada. It has specific areas for playing for children of different age groups, and every place has CCTV cameras to monitor them. There is also first-aid personnel to ensure safety in case of emergencies so that the children can continue having fun without a lot of pain.
For the children who are more into running and playing around all day, there are trampoline parks, where they can jump up and down the trampoline. It leads to different kinds of development and ensures a new thrilling experience for the children. Such a variety of exciting activities put smiles on the faces of the children, which parents always yearn for besides wanting them to be safe while doing all these.
Playing is fun only when the play area is safe for the youngsters, and they get to develop various skills while enjoying with other children of the same age group. Therefore, it is essential to design an interactive playground that is not only accessible and comes under the decided budget but is also safe, as well as maintains a joyous experience for the children. There are various renowned Trampoline manufacturers to plan this out. They are experienced enough to find you the right solution for your requirements, that too, by ensuring compliance with the international standards.