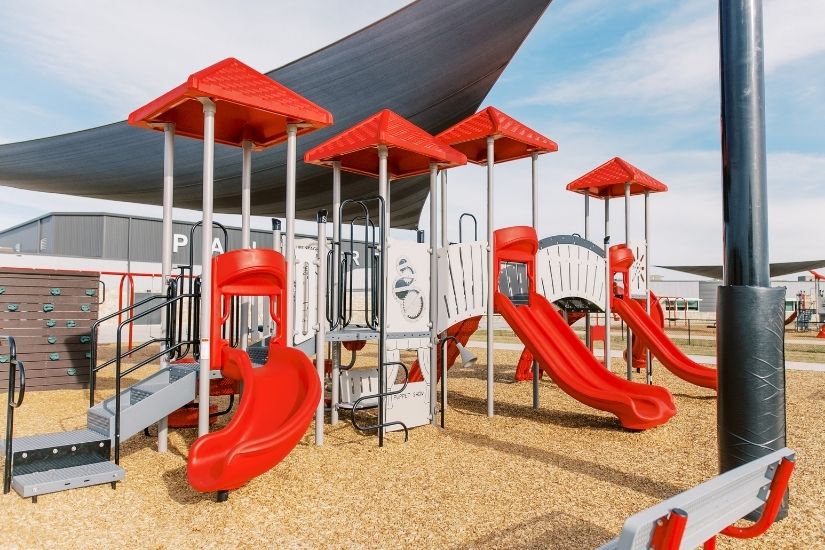 5 Innovative Ways to Design Playground for Children
Author: Austin Stanfel
Children like to play, irrespective of where they live, so it is our responsibility to provide them with such fun and safe places to have fun and learn a few things while playing. Especially in times like these where children spend more time with their mobiles and other gadgets, a playground and parks are more important to engage in physical activities.
So, we need to make our gardens more attractive for children? Why do we need to create interactive playgrounds for children? Training children with physical game playing is more effective in their learning and growth than usual academic methods.
That is why we should design a playground with such innovative ideas and strategies that can help in attracting children more towards physical activities. Being physically active has many advantages for the children. It improves their physical and mental health and boosts their academic performance and social development. World Health Organization recommends that children engage in physical activities daily for 60 minutes.
So, if you are looking for creative ideas to design innovative and interactive playgrounds for children, you have come to the right place. This article will discuss five innovative ways to create gardens for children.
1. Themed Playgrounds
Themed playgrounds are different from ordinary playgrounds because every park element incorporates some theme. These playgrounds are popping up everywhere because of their uniqueness and creativity. They provide the stage for children to play imaginative play.
These types of playgrounds can be made in various themes, such as it could be made to look like an underwater space, castle, or a private ship. These structures promote creative play and sound more interesting than playing at a local park.
2. Natural Playgrounds
Natural playgrounds are not a new concept, but their trend is growing because of their environmental impact. They increase children's physical activity and play value.
These parks include climbable rocks, water play, or stackable boxes that promote creativity in children. These types of parks are also suitable for the social development of the children as they play together to do different activities in the playground.
3. Inclusive Playgrounds
Playgrounds should encourage and enable every child to play and learn. Inclusive playgrounds are made so that all the visitors can enjoy all the equipment equally, and they don't need separate sections for disabled children.
A well-designed inclusive playground will provide children of all abilities a place to experience, discover and enjoy where they can play and interact with everyone. These playgrounds inspire and challenge children to promote their emotional and social connection with each other.
4. Musical Features Playgrounds
Developers are now installing Musical instruments and features into their playgrounds to promote motor and cognitive development in children. Musical instruments such as bells, chimes, and drums help children gain creativity and stimulate visual and auditory systems in children.
It helps children with speech difficulties, and they can express themselves with music. These features can also come in the form of small keyboards installed into walls
5. Varied Landscape Playgrounds
Playgrounds fulfill child's desires to play and have fun. Different activities attract different kids, so providing them with varied play spaces is essential.
A playground should have some combination of other plays such as swings, climbing structures, balance bars, four square and hopscotch marking, sports courts, and dedicated dancing areas with mirrors.
Final Thoughts

When creating a playground, keep in mind different ways and different games to help children discover and understand the world around them. A good playground provides challenging opportunities for children of all abilities to improve their social and mental development and understand their world.