Koolfog | System Design:
Applications: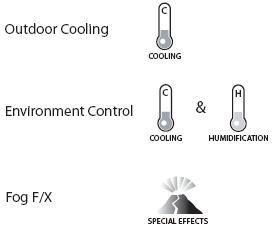 Applications for Koolfog mist & fog solutions range in variety and scope from outdoor cooling applications (where temperature change is the major focus), to environment control (where temperature and humidity control is the major focus), to fog F/X (where the resulting visual effect is the major focus).
Mist and fog line are mounted to structures using various types of fasteners. Koolfog systems may also be built right into new construction using proprietary materials and techniques. This gives the final system a clean, integrated look.
Uses: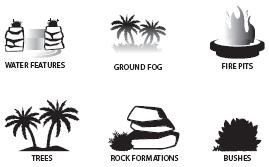 Koolfog products are increasingly being utilized in landscape and scenic design in "free-form" implementation using underground conduit, pathways through rock formations and in and around vegetation. These fogscape™ designs rely heavily on Koolfog's selection of specialty fog nozzles designed for a variety of visual fog effects.
Types of Effects: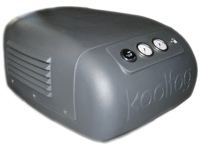 Different effects are possible using Koolfog's wide variety of mist and fog nozzles. Create cool & comfortable environments or design visually stunning effects for a all types of environments.
There are three major components at the heart of every Koolfog system: (1) Koolfog high-pressure pump, (2) stainless steel atomization line and (3) specialized nozzles. All three work together in tandem to produce significant cooling, controlled humidification, and/or spectacular visual effects. Prpoer design is crucial at every step in order to ensure that you experience the expected results. Environmental factors such as temperature, humidity and sun exposure will dictate how many nozzles you utilize. Prevailing winds may inpact visual effects or change airflow in a target environment. There are also structural factors to consider such as desire line height, orientation, and potential obstructions.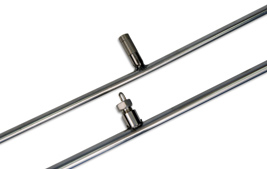 Koolfog offers products and advice that simplify the design process. Koolfog Mojave and Sahara lines are standard production pumps and are sized from .15gpm to 3gpm. Model numbers on both pump lines indicate approximately how mane nozzles can be driven by each pump. *at 1000psi using mist nozzles with .008" orifice and flow rates of .025gpm.
Atomization Line:
There are three types of Koolfog atomization lines: (1) Misting Lines, (2) Fog Lines and (3) Flexible Line. Koolfog's mist and fog lines are constructed of durable and reliable 304 or 316L stainless steel tubing and carry a 30 year warranty. The standard misting line is 3/8" (9.53mm) OD with on center spacing from 12" (30.48cm) to 36" (91.44cm). Koolfog's fog line is 1/2" (12.7mm) OD on center spacing from 4" (10.16cm) to 24" (60.96cm). Flexible atomization lines are constructed of high-pressure hose and brass couplings that allow for Koolfog's 12/24 thread nozzles. Flexible atomization line is used in situations where the implementation of rigid stainless steel tubing is not possible or practical